Sports Video Group (SVG) has teamed with YoSy Media (YoSy) to engage qualified students at the nation's top Historically Black Colleges and Universities (HBCUs) in careers in sports broadcasting, production, and other industry opportunities. The new initiative — titled "HBCU Bridge" — will help connect broadcasters, leagues, teams, and production companies with students who want to enter the industry via paid internships, apprenticeships, or full-time employment.
"There is tremendous need for new talent in the sports production industry, and this relationship will help open up new and exciting career opportunities and also ensure sports production and engineering has a solid foundation of talent for the future," said Andrea Berry, SVG SPIRIT Diversity and Inclusion chairwoman.
"Many students are unaware of the wide variety of career opportunities in the TV and sports industry," said Ken Kerschbaumer, SVG Co-Executive Director. "With HBCU Bridge, students will not only learn about those careers but also have real-world exposure and experiences that can lead to a fulfilling professional career. SVG member companies are excited to work with YoSy Media as we look to improve the diversity of the sports production industry."
The partnership with YoSy Media, a trusted multimedia news, information, and Black culture platform created by Yolanda Starks-White, former BET Director of Talent and longtime Tom Joyner Morning Show Executive Producer, and nationally syndicated media personality Sybil Wilkes, "The Voice of Reason" on the Tom Joyner Morning Show, draws on the legacy of the radio icon and his commitment to support students and sustain HBCUs across the country. A major donor, Mr. Joyner provided scholarships to more than 32,000 students and raised an excess of $69 million to HBCUs across the country before his retirement in 2019.
"YoSy Media stands on the shoulders of HBCU benefactors such as Tom Joyner and the Tom Joyner Foundation and represents the evolution and progress that has come from generations of struggle, excellence, and achievement," said Starks-White. "This endeavor strives to bridge the economic inequities endured by far too many in this country. We hope to play an integral role in bringing to reality the dream of a college education and all that goes with it, namely, the genuine chance for prosperity, the development of qualified executives and professionals, and the creation of generational wealth."
Internships will include access to sporting events, development of life skills, education, on-location training, and potential jobs and YoSy Media will work directly with HBCUs to reach interested students and recommend candidates.
Real-world opportunities will be complemented with virtual webinars that feature production talent who will discuss career opportunities, how to get started, and tips on career development. Broadcast companies interested in more information or in participating in the HBCU Bridge initiative can contact SVG's Ken Kerschbaumer via email at [email protected]
Who We Are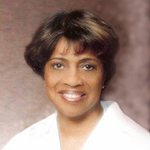 Barbara Dunn Harrington established Dunn LLC in 2004. Dunn LLC specializes in capacity building by helping organizations and institutions lay the foundation to leverage unique assets in their efforts to increase awareness while improving program outcomes. As a proud alumnus of Tuskegee University, Barbara is an experienced planner, computer education writer and trainer, who started her career at IBM in marketing and sales before returning to her alma mater to serve as the university's Vice President for Marketing and Communications. Dunn LLC was created after recognizing the need for all communities and Historically Black Colleges and Universities (HBCUs) to develop their assets creating greater generational growth.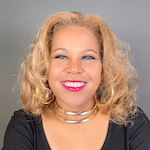 Sybil Wilkes has been an important listener resource for over two decades. Known as "The Voice of Reason" on the Tom Joyner Morning Show, she delivered news, information, and entertainment with honesty, accessibility, and integrity, earning the trust of her nationwide audience. Establishing a news division for Urban One, Wilkes served as both Executive Director and Talent, providing content across multiple platforms for the network. In a climate often crowded with bias, hidden agendas and "spin", Sybil provides a clear and concise break down of pertinent news developments, getting to the heart of the issues that matter most to listeners.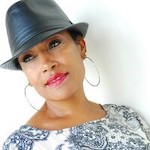 Yolanda Starks White has an impeccable reputation for making things happen. Her career achievements read like an Executive's "Who's Who" and include working with some of the biggest names in entertainment. Starks White manages talent; executive produces nationally syndicated radio shows, major television programs, and special events; and provides marketing and branding strategies for clients.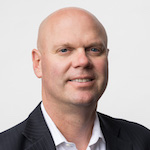 Ken Kerschbaumer is co-executive director of editorial services for the Sports Video Group and SVG Europe. He was a co-founder of SVG along with Paul Gallo and Marty Porter in 2005 and has been writing about how sports networks and leagues use video and audio technology to deliver a quality TV experience since 1991. Kerschbaumer began his career in 1991 at Television Broadcast magazine before joining Cahners where he was founding editor of Digital Broadcasting magazine. In 2000, he joined Broadcasting & Cable magazine as senior editor of technology where he covered all aspects of broadcasting, cable, and internet content creation and distribution.
About Sports Video Group

The Sports Video Group was formed in 2006 to support the professional community that relies on video, audio, and broadband technologies to produce and distribute sports content. Leagues, teams, players, broadcasters, webcasters, and consumer technology providers have joined the SVG to learn from each other, turn vision into reality, implement new innovations, while sharing experiences that will lead to advancements in the sports production/distribution process and the overall consumer sports experience. For more information visit www.sportsvideo.org
About YoSy Media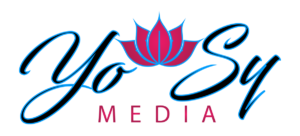 YoSy Media is a full-service multi-media news and information platform developed specifically to Inform and Empower the African American community. Lead by the highly respected and revered Sybil Wilkes, YoSy Media is poised to become the information destination for Black people.  In 2019 after the Tom Joyner Morning Show ended its legendary run, Sybil along with entertainment executive, Yolanda Starks White created a media company to continue super-serving the African American community.  The primary focus of YoSy Media is addressing overall Health and Wellness for Black people through: Political, Health, Financial, and Social Justice advocacy. YoSy Media dominates the industry, curating and disseminating news and information for people of color through multiple platforms.   When you want the news, when you need it broken down, when you want to know what's really going on, when you want to be Informed and Empowered, turn to YoSy Media for all your vital news needs. For more information, visit www.yosymedia.com